Madrid, partner LIFE PACT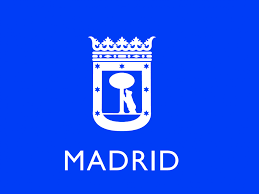 Role of Madrid
With a population of around 3,2 million inhabitants, Madrid is the largest city in Spain and the third largest city in Europe. It is also the main city in a metropolitan area with around 6,4 million inhabitants, the largest in Europe, after Paris and London.
The City of Madrid is working to develop a new urban model in which environmental policies play a central role. Air quality, low-carbon development, the reduction and efficient use of energy, and climate change adaptation are some of the key issues that concern the City Council. Nature-Based Solutions (NBS) are set to play a crucial part in this new vision for the city. By participating in PACT, Madrid aims to generate knowledge, experiences, and tools for implementing NBS as a means of transforming the city into a healthier, more inclusive, more diverse, and more resilient place.
Like other cities, Madrid is increasingly facing the impacts of climate change, which have a disproportionately large effect on the city's socially and economically vulnerable groups and neighbourhoods. To more closely map these disparities, the City Council in 2015 published a climate change vulnerability screening of the city. Heat waves and the Urban Heat-Island Effect currently affect the city across several dimensions; human health, air quality, energy consumption. Nature-Based Solutions offer a way for the city to mitigate the consequences of these and other related risks that it will have to face. In this framework, the City of Madrid is developing a program, Madrid + Natural (M+N), to foster the introduction of nature and green infrastructure as a lever to improve the environment, health, and quality of life in the city.
The program builds on existing initiatives by Madrid in the realm of climate change adaptation and urban resilience, including the Horizon 2020 project CLEVER CITIES and LIFE VEG-GAP. Like Leuven and Kraków, Madrid is also part of EIT Climate-KIC's Healthy, Clean Cities (HCC) Deep Demonstration.