Kraków, partner LIFE PACT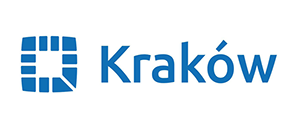 Role of Kraków
The Municipality of Kraków has extensive experience preparing and implementing both local and EU projects under EU funds (also with the cooperation of local stakeholders) in the area of the proposal. Some of the EU projects realised in Kraków were implemented through partnerships or networks. In recent years, Kraków participated in the following URBAN projects: USER, VitalCities, RU:RBAN, URB-INCLUSION and Tourism Friendly Cities, which helped to exchange knowledge and introduce environmentally friendly solutions in the city. The USER project, conducted as part of the EU URBACT II programme, resulted in the revitalization of one of Kraków's largest neighbourhoods, Azory, completed in 2015 with the involvement of local residents. The plan's actions included the introduction of additional blue and green infrastructure (such as green barriers, flowerbeds, fountains). Thanks to the RU:RBAN project (URBAN III), so far nine urban gardens were created in Kraków with the participation of residents and 18 more are planned, to be executed in cooperation with local schools. Other EU projects were realised as part of, among others, IEOP, Horizon 2020, LIFE and Interreg. Additionally, roughly 100 investment and non-investment projects were or are currently being implemented, including projects co-financed by the 6th and 7th Framework Programmes or directly by the Commission's DGs.
Kraków's experience in the area of the proposal includes local actions as well. In the past five years, Kraków has made 550 green investments, worth 160 mln PLN. As of 2020, urban green areas constitute 52% of Kraków's surface area. Since 2015, Kraków, together with Polish foundation Łąka, has created and maintained over 30 ha of urban flower meadows. Every year, Kraków's Green Civic Budget allows for local participation in green investments. So far, two rain gardens have been created and more are planned.
Madrid and Kraków were selected also because they, like Leuven, are part of EIT Climate-KIC's Healthy, Clean Cities (HCC) program. The program sees EIT Climate-KIC partner with 10 of Europe's most ambitious cities to deliver rapid, transformational change towards carbon neutrality and urban resilience.
To replicate Leuven's pilot actions, Madrid and Kraków will first work with Democratic Society and Dark Matter Labs to adapt the replicable methods developed by Democratic Society at the end of the pilot phase to their specific contexts. Unlike in Madrid, the replication in Kraków will take place across several different sites, and with separate actions for citizen engagement and stakeholder engagement. Kraków's first replication site is the Nowa Huta district, located at the eastern end of the city. There, it will engage citizens in the design of a rain garden. After the initiation of that process, it will, following Leuven's example, select a second replication site through an open call.
For its action on stakeholder engagement, Kraków will deploy NBS at three replication sites. The first of these has been selected, a public school in the Łagiewniki-Borek Fałęcki district. The site features a large and unmanaged yard, a concrete parking lot, and other paved spaces fit for NBS deployment. Following an audit of 24 of Kraków's public buildings, Kraków will select two more sites for stakeholder engagement.
More information
Visit the website of Kraków.