On the world map Leuven is marked as the birthplace of Stella Artois, the cradle of Europe's most innovative university and home to a stable of leading health and technology companies. The city also garners attention for its cultural and creative industries and is a haven of creative talent despite its compact scale.  
From a range of cultural and creative disciplines – as diverse as they are inspiring – Leuven presents its first set of eight creative ambassadors, chosen to represent the city for a two-year term.
Why creative ambassadors?
In 2021 Leuven has a cohesive, established network of artists and creative minds who are ever ready to power the positive spiral. The secret? There is no simple answer, but we can identify several interdependent strengths: a mainstay of knowledge and innovation, a city council that inspires freedom and confidence, a metropolitan vibe combined with a cosy, small-town feel, a traditional interest in the links between past, present and future. These are, without doubt, the important elements of the story.  
What has become apparent in all of this, is the very discernible effect that creativity has on society as a whole. In the future, the challenges facing society will not grow smaller, and every city will face new problems in need of new solutions. Science and technology will not hold all the answers. The art of imagination and that of venturing beyond the trodden path will be vital. Artists and creative minds will have an even greater role to play, backed by the collective imaginative power and creativity of the city's residents, companies, authorities and knowledge institutions. Within its limited confines the city has room for a myriad of top creative talents from the many segments of the cultural and creative sector: from street art to marketing, from architecture to polyphonic music.  
The freshly selected creative ambassadors are the ultimate embodiment of this. They were chosen from a longlist of over a hundred names, by a jury of nine experts from Leuven and beyond. Over the next two years, these eight inspiring minds will put their creative powers to use for society at large in Leuven. Over their careers they have pushed the boundaries in their own sectors, and their reputations stretch far beyond the city they know as home. 
Book 'Leuven?! A creative city unveiled in eight stories'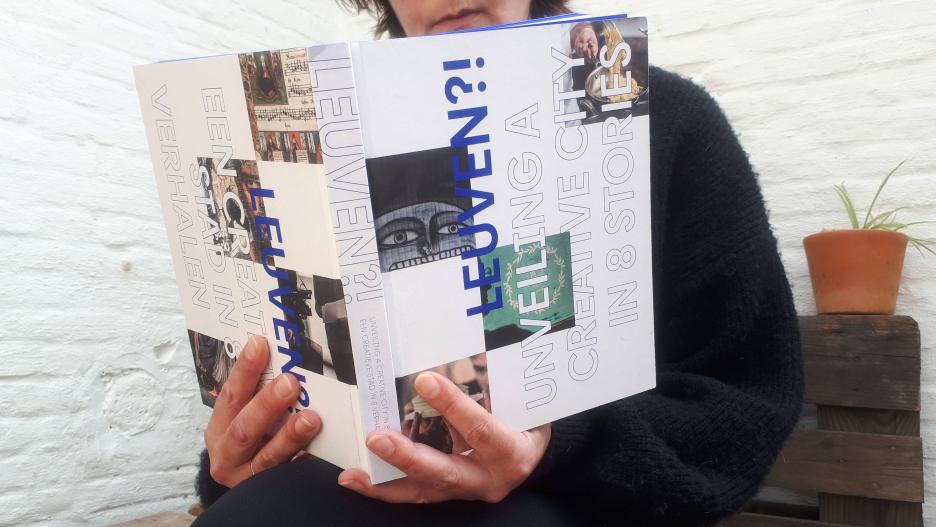 In this book, they bring you into their inner world. They bare the sources of their inspiration, the methods of their work, the ambitions that drive them. They offer eight powerful stories, make eight convincing arguments. For it is they, more than anyone else, who can reveal Leuven's vibrancy to the outside world, and show how it opens new horizons, and how culture and creativity power a sustainable city life.