Leuven has a new visual style: a new logo and a new corporate identity. 
Logo and corporate identity
The new corporate identity communicates what Leuven stands for:
A warm-hearted city where almost 190 nationalities feel at home and work together.
Open, unprejudiced and a pioneer in innovation.
A city of infinite possibilities, which prefers to say yes rather than no.
A city where you sense a young, fresh dynamism.
A city in motion, constantly renewing itself, never "finished".
A city that thinks of the future, with respect for the past.
Logo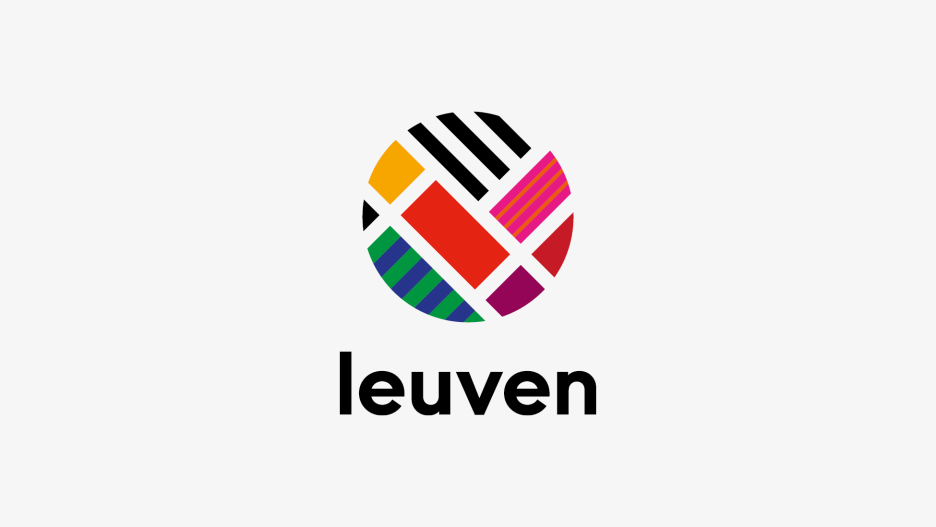 The new logo:
Forms a colourful city plan, in which every direction is the right one.
Refers to stained glass and a rich past.
Is a tribute to diversity and creativity.
Has an open structure that invites cooperation and cross-fertilisation.
Part of the logo is shaded black and white, a reference to a story under construction, which is not yet finished.
Shades of red, referring to the colours of our coat of arms, in the centre in the shape of an L.
Applying our new corporate identity
Examples of possible products and carriers:
How did it come about?
Why are we doing it?
The previous logo dated from 2009 and was in need of renewal. Our city is no longer the same as it was 10 years ago, and we want to reflect that.
We wanted to present Leuven as a single coherent, authentic and enthusiastic brand.
Research
We wanted to find out what makes Leuven special and unique, what energises everyone involved in the city.
For this purpose we conducted a survey among Leuven residents, visitors, companies, associations, city staff, etc. including workshops and a questionnaire. We called on everyone who cares about Leuven to tell us what they consider to be "typically Leuven". Almost 700 people did so.